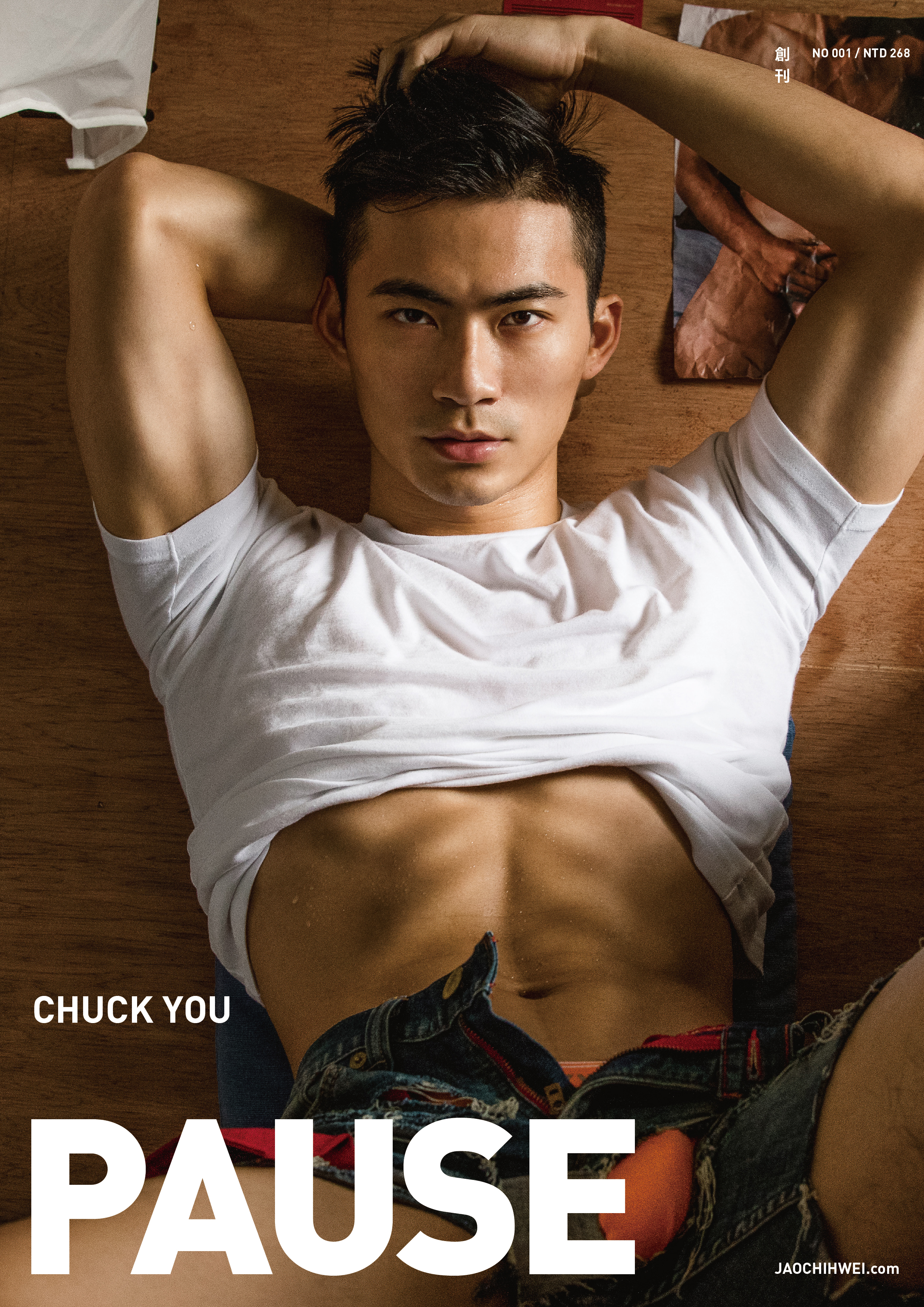 PAUSE No.1 創刊號
NT 268
《PAUSE》No.1 為人良土兀首發寫真書,特別邀請 Chuck 擔任創刊模特,書中大膽嘗試雙人互動拍攝。本期刊物出版電子書及實體書兩個版本。實體書為電子書精選收藏版,同時也收錄更多 Chuck 於電子版未曝光之作。
PAUSE NO.1 has been published in two versions — ebook and photobook. They are both different contents and photos; however there is only one model — Chuck.
For English user, please open links above by using smart phone.

︎ 此頁面圖示為作品試閱,請以實際電子書內容為主。
︎ 試閱作品為全部實際內容10%
︎ These are just preview photos - from 10% of the entire book.

Pubu書城接受付款方式有:LINE PAY、信用卡、超商付款及支付寶等。
︎ 購書疑問 How do I purchase JAO's products?
---
About Chuck
Chuck You 為人良土兀於 2017 年發掘的素人模特,他首次推出的男體寫真作品,亦由人良土兀操刀拍攝,其作品發表時引發了廣大網友的熱議。他的率性與個人魅力特質,讓他快速成為台灣同志天菜之一,更在「2018 IG 天菜大調查」中名列同志天菜第一名。


Chuck-You is an ordinary model discovered by JAO Chihwei, he released his first series of male images shot by JAO in 2017, which is widely discussed by netizens. His spontaneous behavior and personnel appeal brought overnight fame to himself in the gay community of Taiwan. He was also ranked number one in the polling of "Instagram Gay Hotties 2018" organized.
About PAUSE
《PAUSE》是原自於攝影師人良土兀官方網站的連載《PAUSEx》短篇系列創作,進而擴展為長篇電子寫真書。「PAUSE 暫停」是影像的凝結,而暫停符號以「 II 」表示,其中單個「 I 」具有開創之意及象徵男性器官。
PAUSE derives from the fragmental serials of the photographer JAO Chihwei on his official webpage; it now elaborates into a complete online portfolio. "PAUSE", symbolized by "II", is the suspension of image; besides, a single "I" indicates genesis, and male's sex organ as well.