JAOfilm No.1
人良土兀首部雙人作品
激情熱硬中
Film

人良土兀首部雙人激情短片作品
JAOfilm No.1 雙人情慾錄像
NT599
人良土兀首部雙人情慾錄像作品。已婚的良哥散發著獨特的男人氣味,阿威不但沒有因為他的身份卻步,反而更因此迷戀他。
---
超值組合 Combo ︎Film + ︎Ebook
《JAOfilm No.1》+《PAUSE XX No.1》
NT 898
NT 998
For English user, please open links above by using smart phone.

Pubu書城接受付款方式有:LINE PAY、信用卡及超商付款等。
︎ 購書疑問 How do I purchase JAO's products?
︎ 影片僅支援 Pubu App 上播放
︎ This video can only be played via Pubu App
Cast: MIKE HUANG, NOAH CHENG
Filmmaker: JAO
故事前言

人良土兀首部雙人情慾錄像作品。已婚的良哥散發著獨特的男人氣味,阿威不但沒有因為他的身份卻步,反而更因此迷戀他。

成熟粗獷的良哥帶領著年輕的阿威熟悉工作環境,在暑假打工的期間中,相差十多歲的兩人逐漸發展出一段地下情誼。

阿威在獨處時回想起那段沒有結局的關係,一個夏天的短暫邂逅,為他留下了深刻的印記。
Outline

A young boy, Noah was attracted by his part-time coworker, Mike-a married man who is 10 years older than him and radiates a unique, masculine temperament.

Even though Mike has already married, instead of stepping off, Noah choose to let his emotion grew.

During Noah's summer part-time period, Mike helps Noah out adapting the working environment. Through this period of time, they slowly develop an unknown friendship.

Noah recalls this no ending story while he is alone, but he knows this summer story left a deep worming memory in his mind.



預告片 Trailer
無碼預告片 Trailer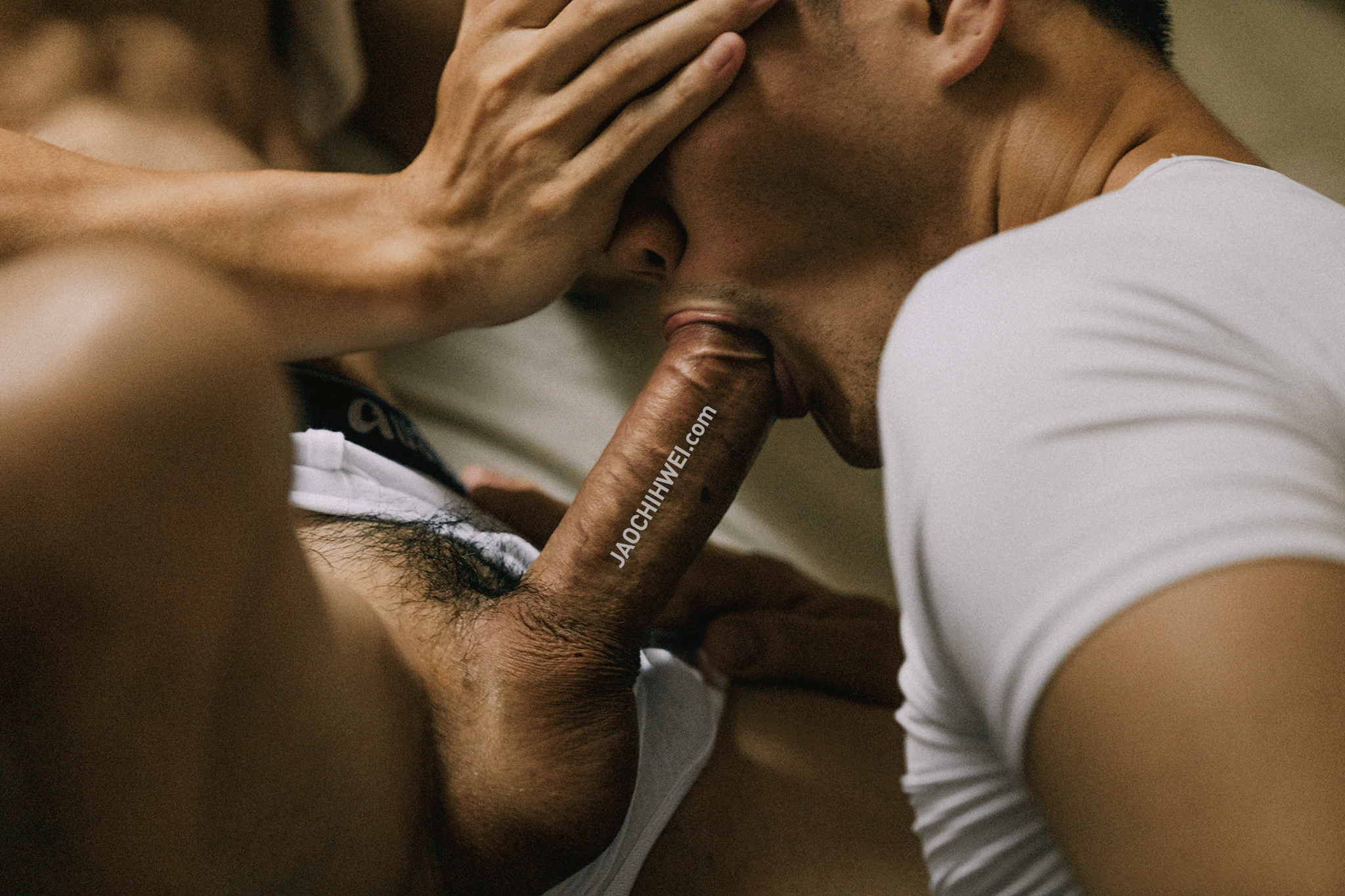 更多作品 More works
︎